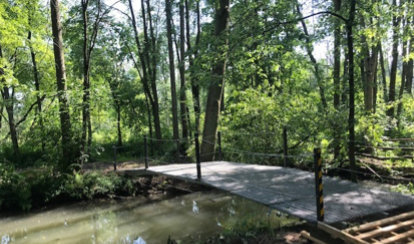 Trails update Cathcart
GLATV is pleased to announce that the bridge has been completed, after which we opened the Cathcart Trail. We thank you for your patience and support. Please while you are out on the trails and parking lot, follow the government guidelines for social distancing. Also remember to respect the crops, stay on the trails. Always ride with caution. We will be making an announcement about Innerkip soon. Please continue to be patient and supportive. We are all in this together, and this year has been very stressful for many.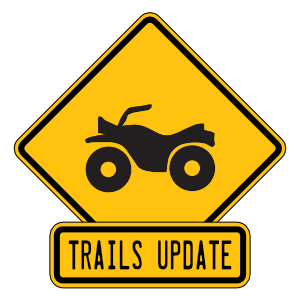 Trails update June 10, 2020
Trails update June 10, 2020 We know that everyone is anxious to get out riding. Our trails are all on private land so we have to ensure the landowners OK with people being there. We have just recently been given permission for two of the board members to even scout the trail conditions. We have one trail that we now have landowner permission to open, but one of the main bridges is heavily damaged and unsafe. The trail cannot be open until this safety concern is addressed.

Welcome to Our Updated Website
We have updated our website. While we have fallen behind in the past, we will try our best to keep you informed again via this website. The Trail Status (Open / Closed) can now be found on the front opening page for easy viewing. GREEN means the trails are open, RED means the trails are closed. Please check our news and events sections for updates of what has happened, or is about to. If you have anything to share on the website, please send us an email.