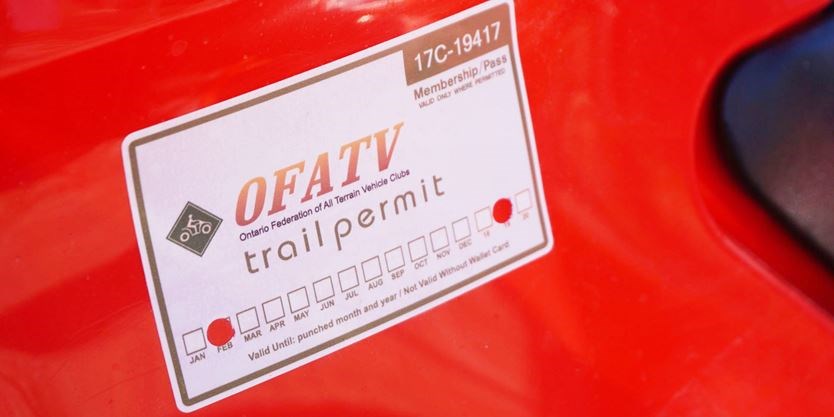 Great Lakes ATV Club is a proud member of the Ontario Federation Of ATV Association.
An active OFATV trail permit is required to operate a ATV / UTV on our trail systems. The OFATV trail permit entitles you to ride on our trails and OFATV trails across Ontario.
We warden our trails regularly.
Your new or renewed OFATV membership is much more than just a trail pass. Joining an OFATV club gives you the opportunity to shape the future of the sport and participate in the development of a province wide trail system. To learn more about the benefits of becoming a member, please visit the membership benefits portion of the OFATV website here.
Up to 75% of your membership dollars are used to build and maintain ATV trails in the area in which you chose to sponsor when you purchased your membership. This is why it is extremely important to "buy where you ride".
The remaining 25% pays for government taxes, (HST) liability insurance, government lobbying, and helps to cover the operating expenses of the OFATV.
When ordering your OFATV trail permit, please select GLATV as your club to help us continue to grow our trail systems.
Order Your Trail Permit Now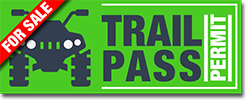 ⇠ Click to order
If you already own a valid OFATV membership and wish to obtain a map to our trails, please contact us.
Trail maps will be emailed to you after your online purchase.
Innerkip Trail is
OPEN with Restrictions