GLATV is pleased to announce that the bridge has been completed, after which we opened the Cathcart Trail.
We thank you for your patience and support.
Please while you are out on the trails and parking lot, follow the government guidelines for social distancing.
Also remember to respect the crops, stay on the trails. Always ride with caution.
We will be making an announcement about Innerkip soon. Please continue to be patient and supportive.
We are all in this together, and this year has been very stressful for many. We all need to keep in mind many volunteers are working for all members to get out on the trails. There is always lots going on in the background that you won't be aware of. Please know that every decision made, every action taken, is in the best interest of member safety and landowner property and their safety.
Please be kind, please be supportive. We would all be better off with less negativity.
Here are some before and after pictures of the bridge replacement. The ramps are temporarily in place until we receive a load of stone.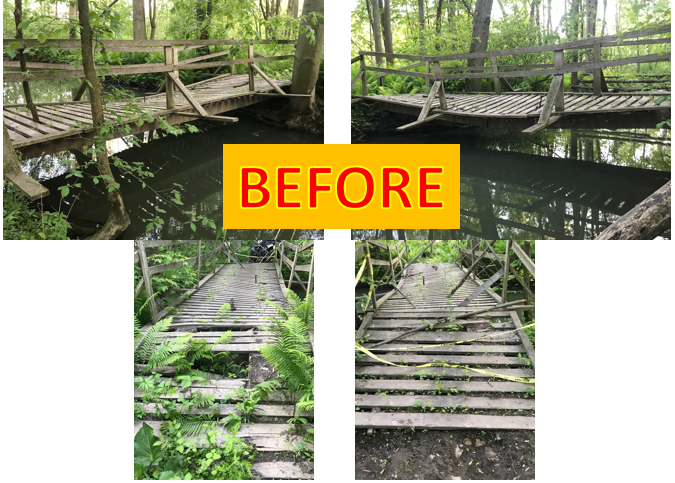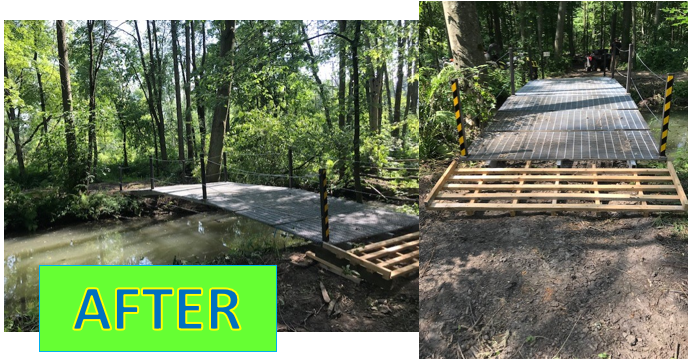 Ride Safe Everyone!