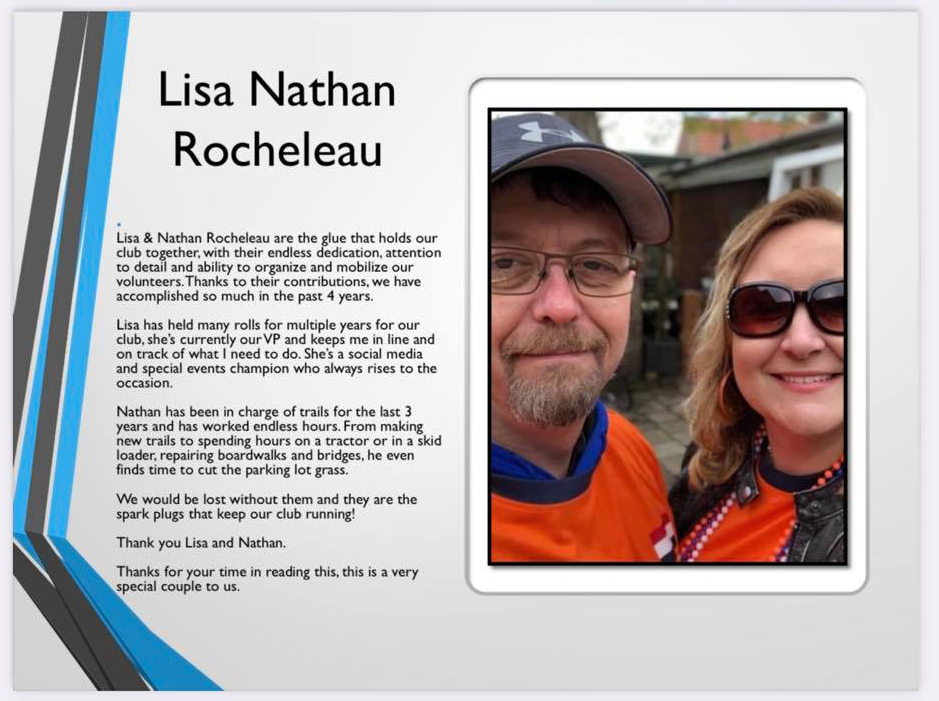 Lisa & Nathan Rocheleau
Lisa & Nathan Rocheleau are the glue that holds our club together, with endless dedication, attention to detail and ability to organize and mobilize our volunteers. Thanks to their contributions, we have accomplished so much in the past 4 years.
Lisa has held many rolls for multiple years for our club. She's currently our VP and keeps me in line and on track of what I need to do. She's a social media and events champion who always rises to the occasion.
Nathan has been in charge of trails for the last 3 years and has worked endless hours. From making new trails to spending hours on a tractor or in a skid loader, repairing boardwalks and bridges. He even finds time to cut the parking lot grass.
We would be lost without them and they are the spark plugs that keep out club running!
Thank you Lisa and Nathan.
Thanks for your time in reading this. This is a very special couple for us.