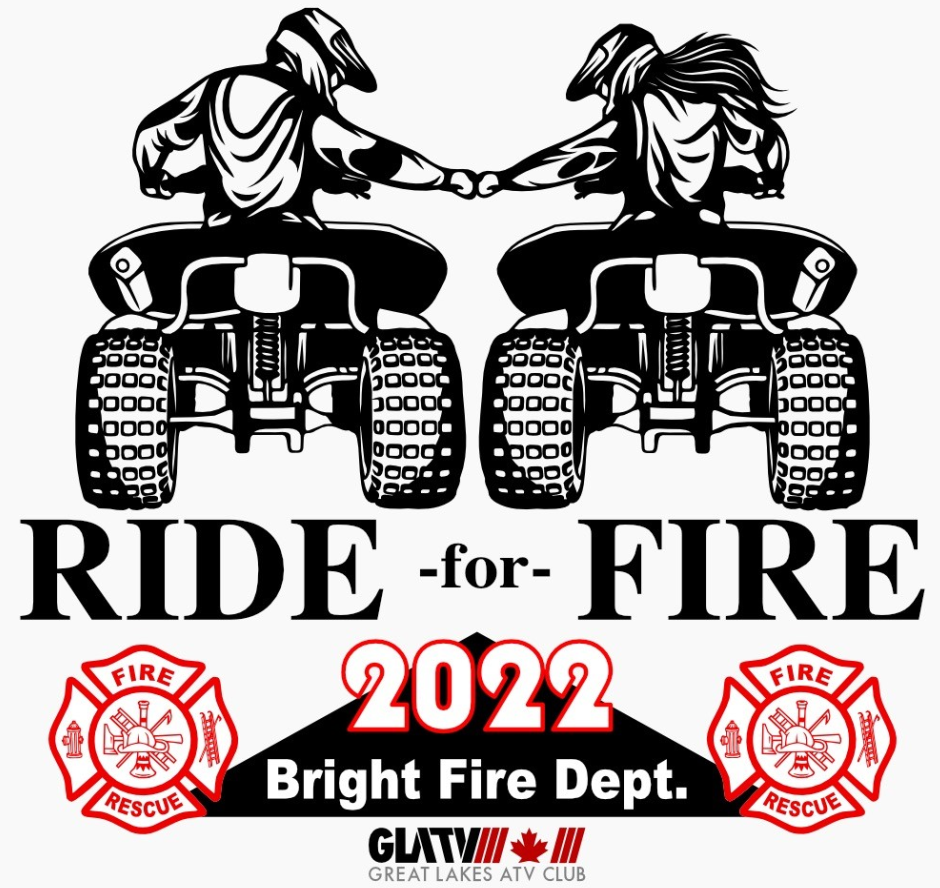 Ride for Fire
We are pleased to announce the first club ride for 2022 after the 2 year hiatus!!
Please join us on Saturday June 25th for the "Todr for Fire"
This ride will be supporting our local volunteer Fire Department in Bright. All proceeds will go directly to the Fire Department to help fund their services.
$10 per member and per members passenger
$15 per non-member
Registration will begin at 9:00am
Ride starts at 10:00am
Lunch is provided with admission fee
T-shirts will be available for sale.
$20 per shirt. If interested please indicate size in your registration. Money will be collected on the the day of the event.
Limiting the ride to 50 quads/SxS
All money will be collected during official registration on the day of the event.
Cash Only
Look forward to see you!
Innerkip Trail is
OPEN with Restrictions